Mini Servicing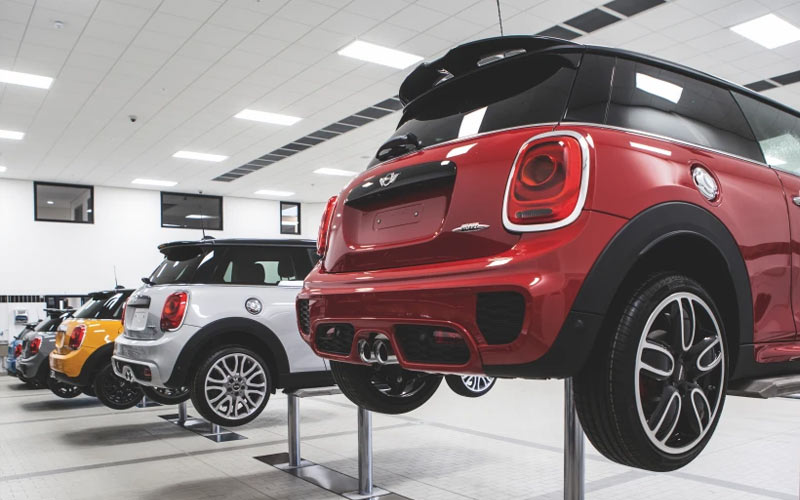 Mini Servicing with Forshaw's means you can get the same high quality care for your car as going to your main Mini main dealer but at a fraction of the cost.
Being an independent Mini Specialist means we offer a personal service specifically to the needs of you and your Mini.
Recommended Mini Service Intervals
Inspection I (Interim Service)
Every 8,000 miles or 12 months
Inspection II (Full Service)
Every 12,000 miles or 12 months
Condition based service (CBS)
If your BMW has i-Drive system
Oil Service
Every 12,000 miles or 6 months
All mileages are approximate, please check your service interval display and service book for correct schedules. All Mini services will be completed by resetting your service lamp and  filling out your service book.
Mini Repairs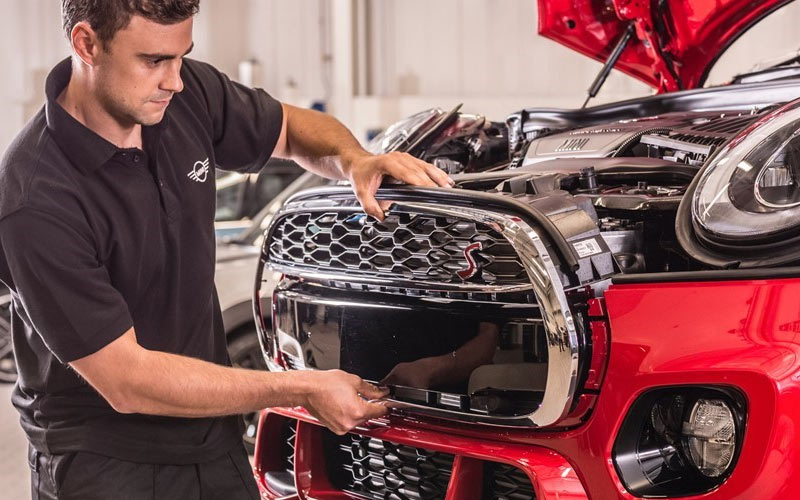 Our Mini Repairs and Maintenance with Forshaw's Mini Specialists for the full range of Mini cars including Mini One, Minni Cooper, Mini Cooper S and Mini Countryman.
If you are looking for quality repairs for your Mini, Forshaw's independent Specialists will carry out any repairs to a very high standard at a much lower price than main mini dealerships.
Types of repairs we specialise in
Tires and Wheels
Steering & Suspension
Brake Repair
Batteries and Charging System
Cooling System Repairs
Timing Chain Replacement
Exhaust System Replacement
Engine and Transmission Repair
 Heating and AC Repairs
Engine Tuning
Why use Forshaws Independent Mini Specialist for Servicing and Repairs
We service all models of Mini to the same high standards of main dealers. Our Mini trained technicians use only Mini approved parts so that your car will perform the way the manufacturers intended. Simply put, any Mini service or repair carried out by Forshaw's complies with EU exemption laws, meaning your manufacturer's warranty is protected and you benefit from the big savings of not using main dealers for servicing and repairs
WHAT PEOPLE SAYS ABOUT US
I've used these guys 3 times now for bits that needed doing to my Mini Cooper S R56. The first time I went I couldn't understand why a warning light

Yvonne Mclean,

Very honest garage. They understand you and their work is very transparent. They are experienced BMW mechanics.

Deepak Sharma,

My mini had a huge fault in the engine, my local garage wouldn't take it in as it was too big of a job and advised a specialist. So I

Catherine Walsh,